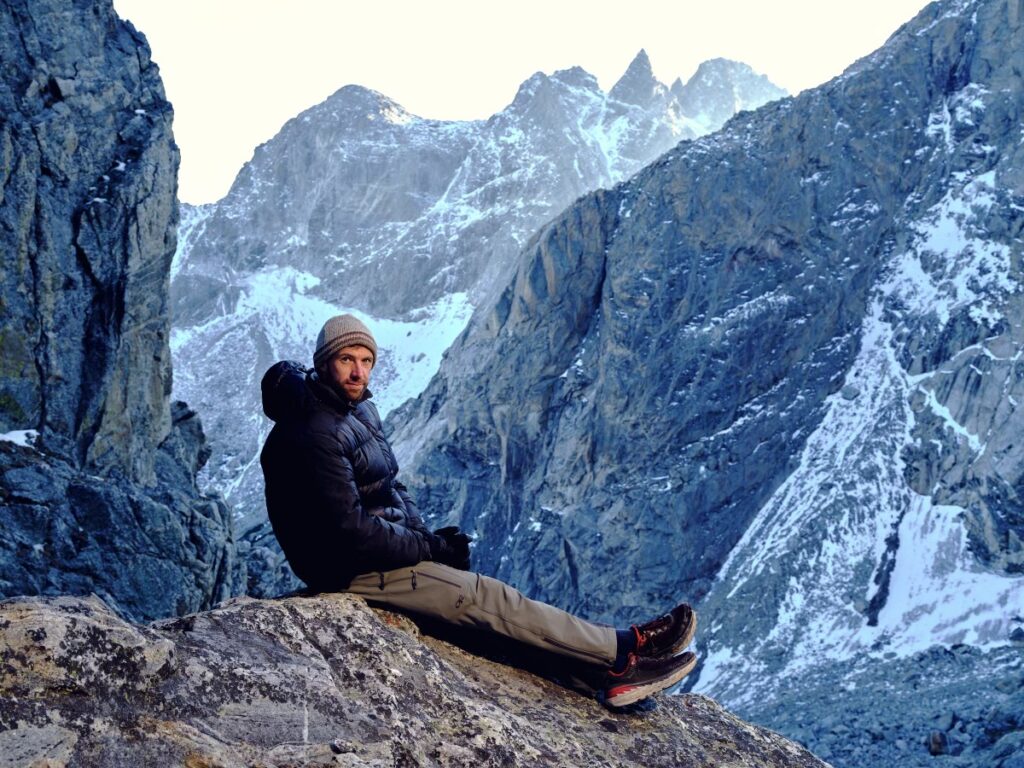 Jacob Baynham is the winner of a National Magazine Award in profile writing. The human experience is his broad, beguiling beat. He lives in Montana.
Photo by Justin Bishop

I recently got a fun assignment to profile Jimmy Chin for GQ, a job that brought me to a cliff in the Tetons where the Oscar-winning climber, photographer, and filmmaker talked me off the ledge. Here's the story.

My father-in-law, Jerry McGahan, knew how to create a new variety of apple. He knew how to hunt with an eagle. He knew how to catch a porcupine. But most of all, he knew how to live well, which meant he knew how to die well. My essay about him won a National Magazine Award.…

We were high in the Canadian rockies, clambering over rocks and snowfields, hopped up on endorphins and the scenic beauty around us. Nothing could get us down. And then my 4-year-old left his favorite stuffed animal on the mountain. I wrote this essay for Outside describing what happened next.